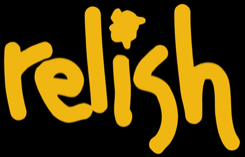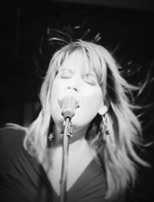 Singing professionally for 25+ years, Amy has recorded and performed with many top musicians in Southern California. Amy started her career singing backup and lead vocals for local bands and recording artists, as well as pursuing some of her own recording ambitions. Over the years, Amy has performed with successful groups such as Ashland, Kindred Souls, Play of Colors and for the past 14 years, Relish.
Amy's greatest talent is her vocal versatility, stamina and range, allowing her to effortlessly perform many different styles, from Rock to Soul to Country and modern pop hits. Her gift is including the audience in the emotional musical journey of each song. She also takes a guilty pleasure in a bit of Karaoke, winning several contests over the past few years, and even performing on Dick Clark's "Your Big Break"!
Amy also sings with the rock n' roll band Out of the Blue which is another rockin' Southern California band with outstanding musicianship and of course power house vocals by Amy Nordstrom.
Amy's ultimate passion is Music. She enjoys singing all types of songs, and coloring them with her own special style. It is her purpose in life to bring music to audiences, that they too can share her fire and love of the art of song.
Amy uses the Shure Beta 58 microphones and plays a multitude of percussion instruments including Super Guiro Scraper, Shakers, Claves, Cowbell, Tambourine and Harmonica.