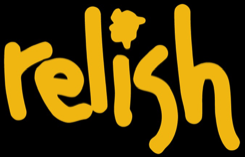 Chris Conte is a guitarist, singer and songwriter from Southern California. Playing for more than 35 years, Chris has worked with numerous musicians primarily in the Los Angeles and Las Vegas areas. His guitar playing style leans towards rock and blues music but has strong influences in jazz phrasing. Chris is a GIT graduate (Guitar Institute of Technology in Hollywood); which gave him invaluable influence and learning experiences from some of the finest musicians in the industry. He holds his GIT experience in the highest regard because it completely transformed Chris' guitar playing and musical thinking introducing him to Jazz, Country, Latin, Big Band, and a whole variety of musical genres.
Chris uses only a few unique guitars and amps to perform his craft including two custom guitars made by Jack Briggs (Saturn Deluxe), a Music Man (LUKE), Tim Rocco (Ruckus), and a Taylor (T5 Acoustic). Chris' pickup preferences are "Mini Humbuckers" by Jason Lollar, Dimarzio "Expression" series pickups, Dimarzio "Area T" Telecaster pickups, John Suhr "V60" Single Coils, and EMG "85s and SL20" active pickups. For amplifiers Chris prefers that "American" Fender style tone and has always leaned towards "Dumble" clones such as Brown Note D'Lite and Fuchs ODS amplifiers. Today Chris plays through a wonderful Red Plate "D-Style" amplifier, the Open Range, a 3-channel delight!
To help achieve the verity of cool guitar tones for the Relish repertoire, Chris uses numerous floor pedal effects including the famed Keeley Compressor, a unique Analog Chorus made by Providence, a Fuzz pedal call "Dover Drive" by Hermida, a classic Boss Tremolo, a Booster made by Xotic, wet effects by Strymon including their wonderful Big Sky Reverb and their Time Machine Delay, and a wonderful Leslie-style pedal by Neo Instruments call the "Ventilator". The entire rig is controlled by an incredible electronics switching system called the "Mastermind Pedal Board Controller" by RJM Music.
Chris' early influencers include the brilliant Brian May (Queen) and George Harrison (Beatles) who are the primary reasons Chris plays guitar himself (aside wanting to be just like his Big Brother, Greg). As he developed as a young musician, guitar players like Steve Lukather (Toto), Robben Ford, and Larry Carlton inspired all aspects of his musical journey. Today, Chris is inspired by players like Joe Bonamassa, John Herington, Pete Thorn, John Meyer, and Joey Landreth.
On the geekier side... Chris is also an electronics hobbyist building and renovating vintage tube amplifiers. Vintage Fender, Gibson, and Marshall tube amps are his specialty.
Chris joined Relish in January 2006 and enjoys the versatility and talent of this top-notch Rock N' Roll cover band.