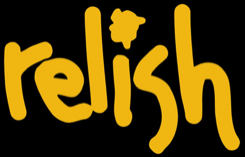 Warren is a guitarist-singer-songwriter originally from central Illinois. Beginning in 8th Grade, he traveled, performed and recorded with several locally popular groups on the same circuits as early lineups of Cheap Trick, REO Speedwagon and Bob Seger. Early career highlights with his Chicago-based band called Gambler include two albums on Capitol/EMI and opening act appearances with Foghat, Dire Straits, Styx, Foreigner and Journey. A Gambler reunion show was successfully organized in March 2018
Warren moved to LA pursuing new musical horizons and warmer climate. Sunny Southern California has opened opportunities with many talented artists before finding a comfortable musical 'harbor' with Relish. He also performs 60's-70's retro Rock and Soul with The Homewreckers as well as the Celtic-inspired Staggering Jack.
Current equipment choices include several non-vintage Stratocasters, a Gibson Les Paul Cherry Sunburst Custom, a Goldtop Standard from early 70's and a Gibson Blues Hawk through London and Soho models from 65 Amps. His pedalboard currently includes GigRig switching and Keeley Tone Workstation and Strymon Deco O/D units as well as Source Audio Nemesis Delay, Strymon Flint and Lex, EH POG2 and MXR effect devices.